1st Place Winner: The Vancouver Observer Blog Contest

An article by Albertine Phan

Comments Off

on 1st Place Winner: The Vancouver Observer Blog Contest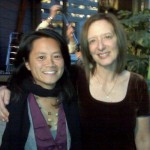 Albertine Phan is recent the winner of the Vancouver Observer blog entry contest. Her blog entry on overcoming addiction is featured in the VO Print Edition.
Behind the walls of the city, boxes are lined up top to bottom, side by side perched on the armoires. Only the bathrobes, the bicycle and the wheelchair betray the obsessive compulsive order. Hydrogenated oil snacks, pudding in a cup, oatmeal, peanut butter, Granola bars and fruit leather. The smell of naphthalene competes with the Pinesol and the floor wax, or is it another odorous substance?
At the table I sit across from a giant toothless grin that adds crevices to the landscape of a face that has clearly lived under the sun and in the elements. Bob here is smiling, because for the last week he was able to sleep and made it to the hearing. It's a small victory on his journey to recovery but he was granted supervised visits twice a week to see his daughter.
He's been working on this for three years. This time he's grateful for meditation, yoga, and homeopathy for the support they've given him in getting clean from heroin.
"I had to do it for my daughter," he says. "No methadone. That stuff is like liquid handcuffs." I ask him if the nightmares have returned. "No." I can smell the cigarette lingering in his aura, he smiles, we look calmly at each other, breathing. "What's next for you today?" I ask. He sits up and proudly announces that he has an appointment at the Carnegie for some shifts to provide community peer support. He's going to save his money so he can get on the sea bus twice a week to see his daughter. I don't have to ask, he says he's fine, he can walk past the familiar faces to the bus stop with his head up now and he's not distracted. He keeps his mind focused on the freckles on his daughter's face.
We agree to check in next week. It's only been a month but so much has been accomplished.
When I step back out onto Hastings Street, the fresh air and sunshine caress my senses, the pungent smell of urine, the noise of the shopping carts and the uninhibited display of ecstasy cause me to pause and take it all in more deeply. This is what goes on in my city. Behind the walls, miracles happen.
You can also read the winning entry at the Vancouver Observer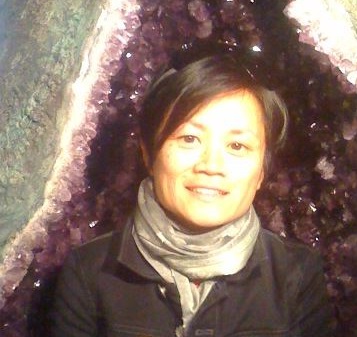 Related Posts